TOP 15 places in the USA where you need to take a photo
Cloud Gate, Chicago
You can find this huge sculpture that looks like a drop of mercury in Millennium Park. It was created by British artist and sculptor Anish Kapoor back in 2004-2006, and still it is popular. Locals call it "bean" because of its unusual shape, and visitors like to take pictures of the city in the reflection of these "Cloud Gates". If you want to feel like Alice in the Looking Glass – go to Chicago!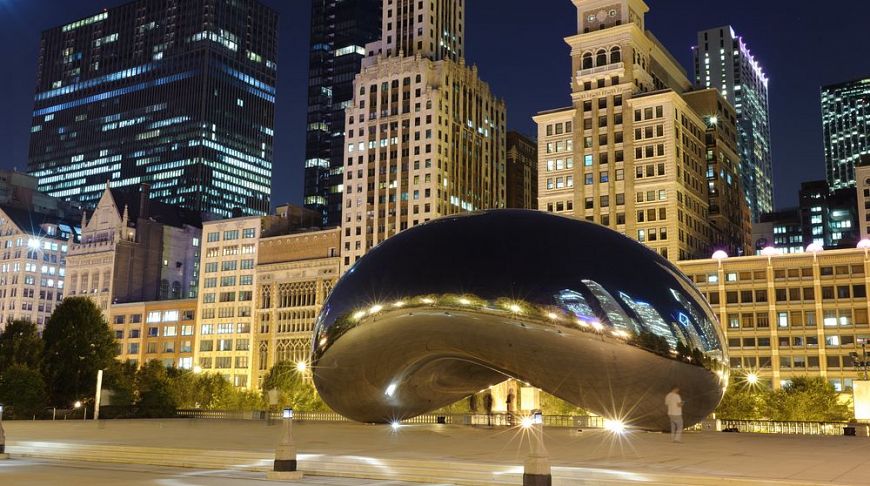 View of Manhattan, New York
If you have time for an evening walk on the Brooklyn Bridge – do not forget to bring a camera with you! After all, it is from here that the most beautiful view of Manhattan opens. The famous silhouette, reflected on the surface of the East River, will not leave you indifferent. This place is ideal for romantic photo shoots.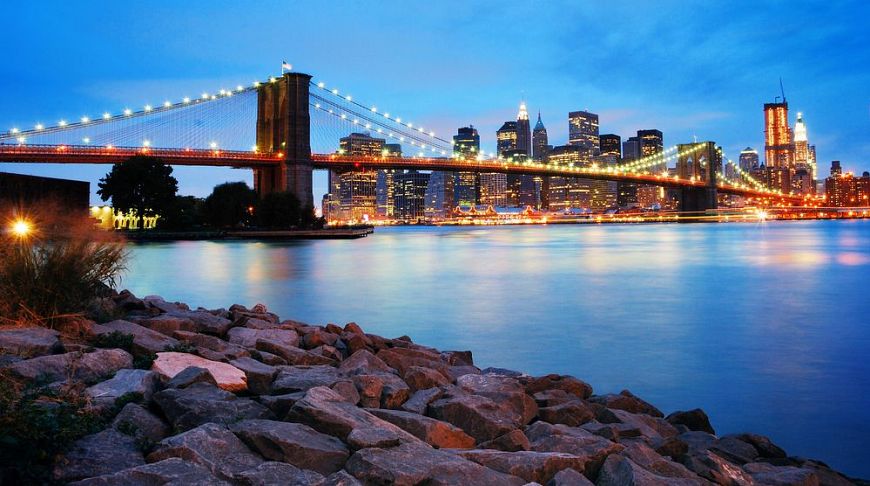 San Francisco Cable Car
San Francisco is famous not only for its Golden Gate Bridge, but also for its fun vintage trams that carry passengers along hilly streets. The cars have kept their style since the 19th century, and now this transport has become almost exclusively tourist. There are three route lines in the city, so such a trip can replace a tour of San Francisco. And do not forget to take a photo!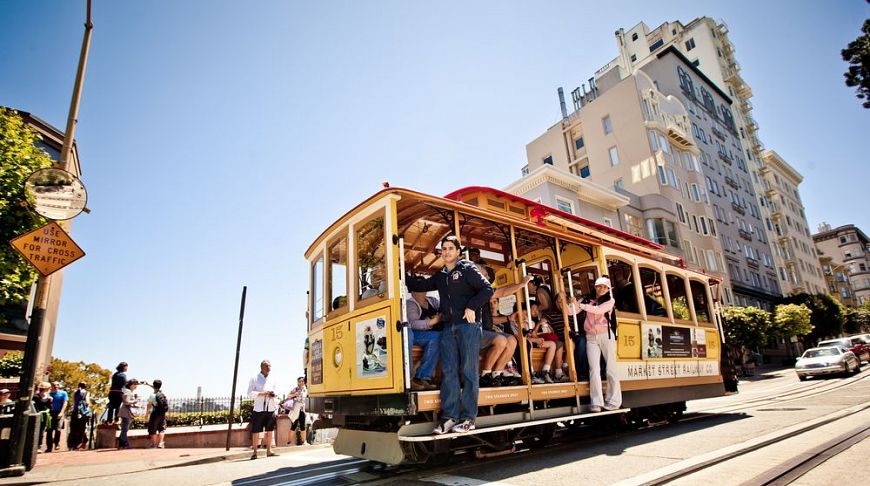 Seattle Public Library
This library dates back to 1890, but it has acquired its modern form relatively recently. In 2004, the Dutch architect Rem Koolhaas worked on it and turned the main building into a strange crystal. There is a lot of space and light inside, so you can get a lot more pleasure from reading your favorite book here. And if you are going to take a couple of photos here, do not forget to turn off the flash on your camera – there must be silence in the library!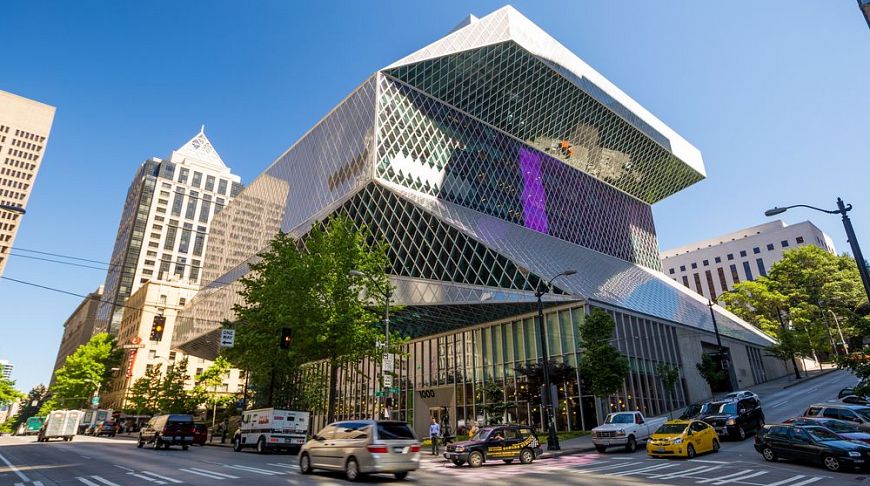 Guggenheim Museum, New York
One of the most unusual museums in the city, and not only outside, but also inside. It looks like a shell: first you go up on the elevator, and then slowly go down the spiral path, simultaneously studying the exposure. The museum mainly exhibits the work of avant-garde artists and contemporaries. Much attention is paid to Russian artists, and even there is a separate exhibition with icons and works of socialist entitled "Russia!"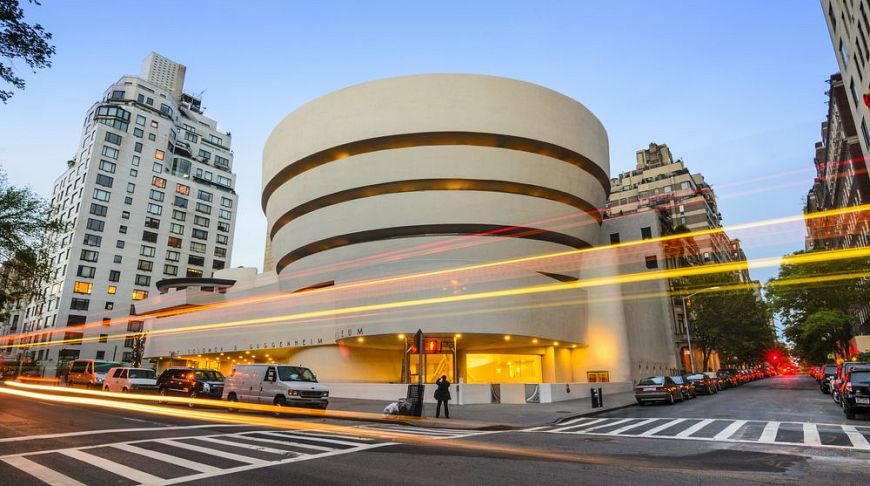 Rocks and Canyons in Sedona, Arizona
The main attraction of this town is unusual red rocks. And the desert, over which the brightest stars light up at night. For a complete immersion in this area, you can take a walking tour, a jeep tour or even a helicopter ride – it all depends on desire and finances. Especially beautiful views open from Bell Rock and Catedral Rock.
Dead Horse Point National Park, Utah
This place is simply created for contemplation. There is no such variety of paths as in other parks, but there is no crowd. The observation deck is located at 1700 m above sea level, and the canyon made by the Colorado River, just like a palm tree. This view is breathtaking, so do not forget to take a photo!
Mesa Arch, Utah
Deserts, contrary to stereotypes, are far from the most boring places on the planet. Take at least this rocky arch over the abyss. It looks like a window from which you can see the Canyonlands Park. And if you have enough courage, you can climb onto the arch to make a more panoramic and exciting photo.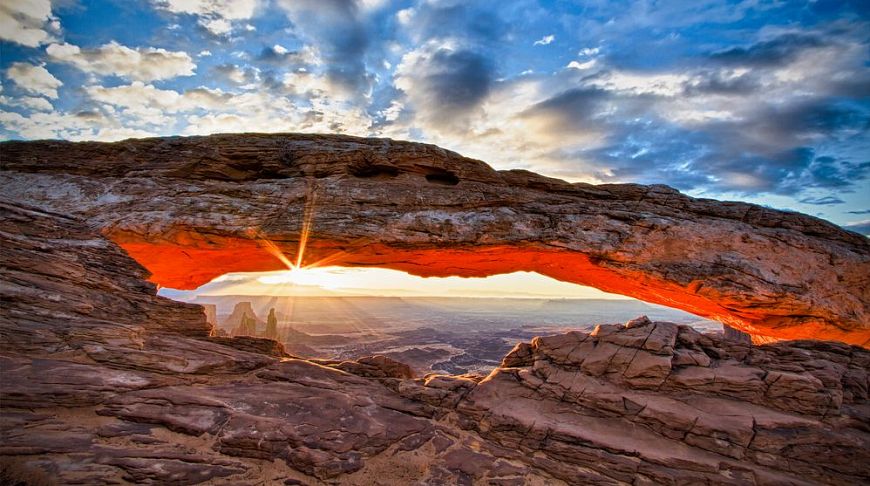 Antelope Canyon, Arizona
This mystical place belongs to the Navajo Indians, so for the entrance you need to pay a fee and be sure to take a guide. It is best to come here in spring and autumn, when the sun's rays reach the very bottom of the canyon and illuminate it from the inside. And the most beautiful photos are obtained with a tripod and with a slow shutter speed – this way you can capture the whole game of colors and light.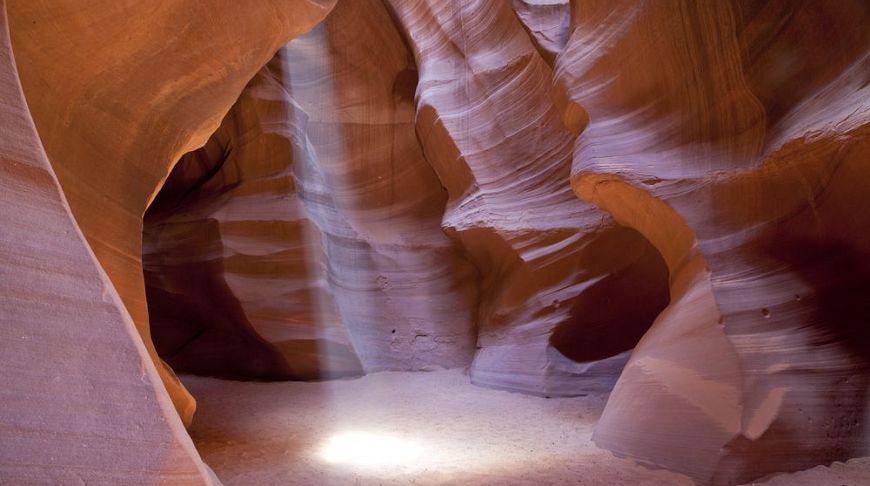 Shark Reef Aquarium, Las Vegas
If you already have a headache from blinking lights and bright signs, and you don't have enough money to play in a casino, go to the aquarium. It is located in the building of the Mandalay bay hotel. The viewing tunnel is located under a massive aquarium, in which tiger sharks, jellyfish, octopuses and other inhabitants of the ocean swim.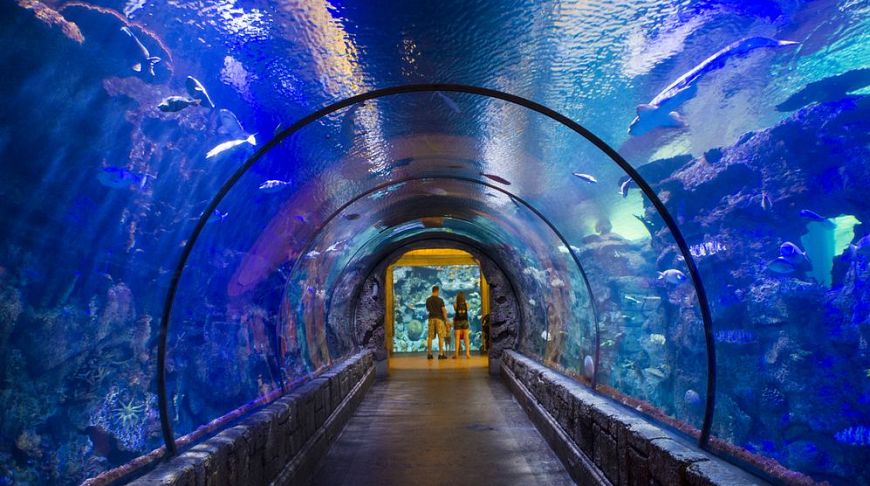 Times Square, New York
Almost the most popular place in New York. Life is in full swing, billboards over the entire wall of a skyscraper, the noise and bustle of a big city like nowhere else are concentrated precisely in Times Square. This is probably the only place in the world where owners of shops, offices and theaters are simply obliged to exhibit bright signs. So if you are ready to plunge into the real whirlpool of American life – take your friends and go to Times Square!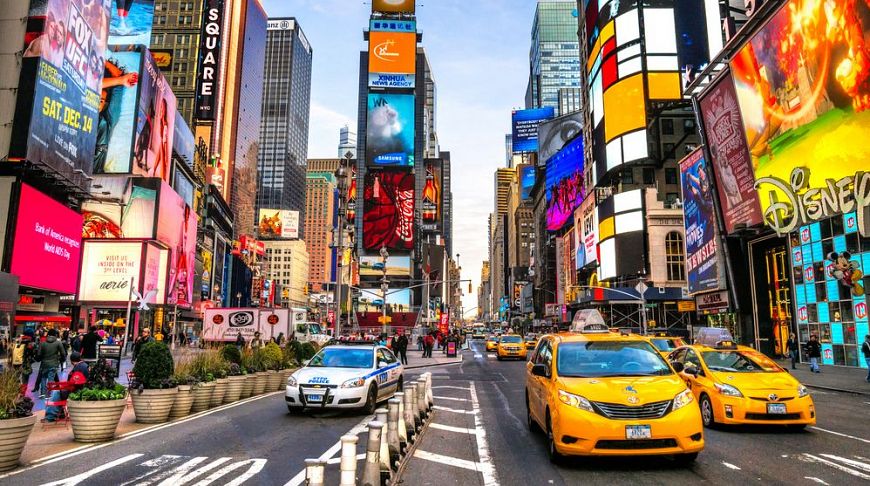 Central Park, New York
This is a real oasis, a piece of primeval forest in a stone jungle. Here you can not hear the noise of busy streets, only nature and greenery. Great place for a family picnic and romantic photo shoots. If you want to appreciate the scale of the park, the best panoramic view opens from the roof of the GE Building.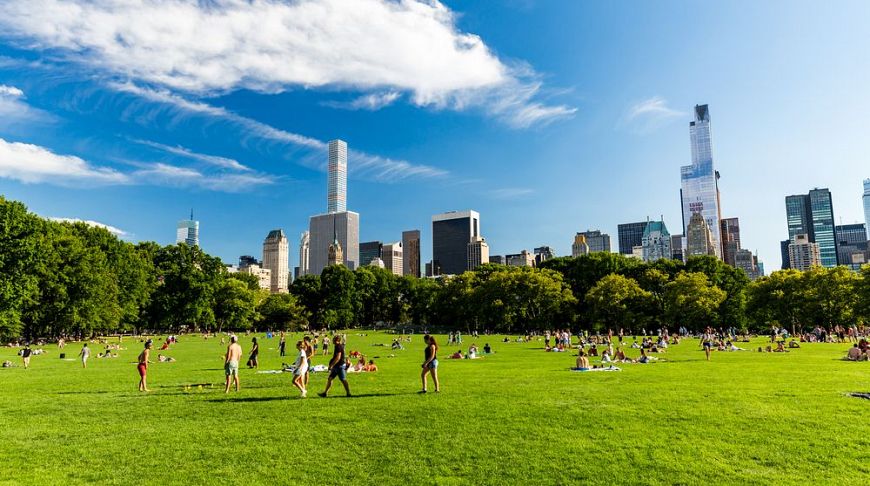 Cadillac Ranch, Texas
"Monument to the American Dream" – this is the name of these 10 Cadillacs, half dug in the ground. To find them, go along the 40th highway, this place is not far from the city of Amarillo. You can also take a spray can with you and write whatever your heart desires. This is permitted, and moreover, is considered a tradition. Just do not forget to capture your masterpiece! There are a lot of people who want to paint the car, and when there is no free space left on them, they are all painted the same color. And it all starts again.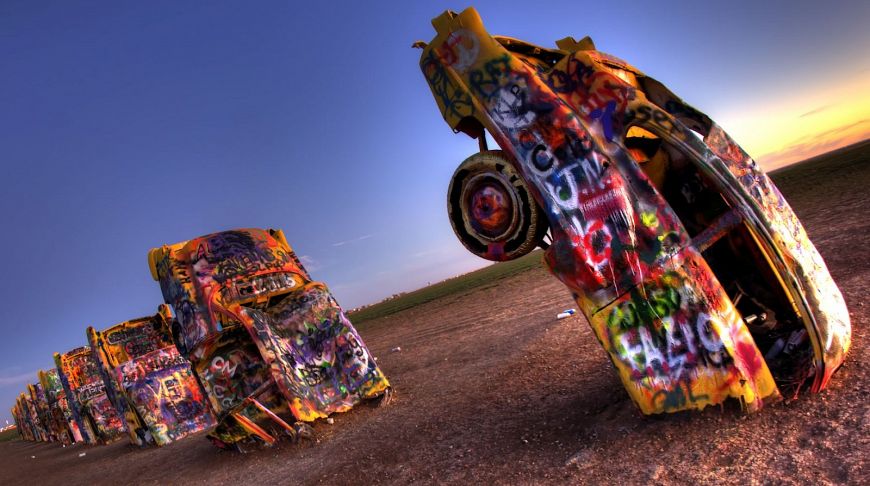 Japanese Garden, Portland
It is believed that this is the only genuine Japanese garden that was created outside of Japan. Here, every twig, every pebble lies in its place and bring peace and tranquility. Waterfalls, a bonsai, a rock garden, bright carps in ponds, a rose garden – there really is something to see here. Take a spare battery for the camera – take a lot of shots!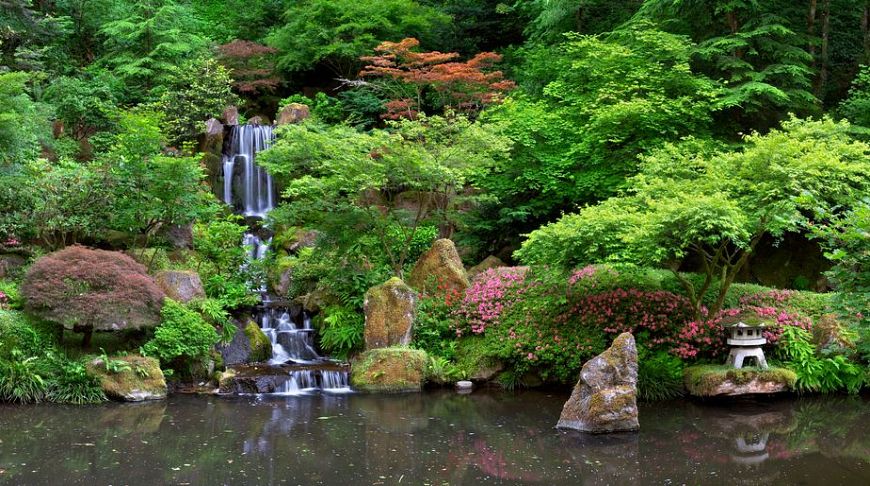 Mount Rushmore, South Dakota
Symbol of America, faces of the founding fathers carved into Rushmore rock. To create this composition, the sculptor Gutzon Borglum took 14 years and 400 workers. Today, almost 2 million people visit this place every year. This bas-relief featured in many feature films, cartoons and inspired musicians to create albums.